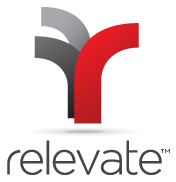 Springfield, VA (PRWEB) February 13, 2012
Relevate announced today that John Tosarello has been promoted to vice president, sales. Tosarello has been with Relevate since parent company, Telematch, Inc., acquired Phoenix Data Processing in 2009.
With a career spanning decades in the direct marketing industry, Tosarello was an early adopter of the new technology called merge/purge in the late 1960s. In the 1970s during his tenure as marketing director at Psychology Today, he won the Direct Marketing Associations Silver Mailbox Award in direct mail and telemarketing. As owner of The Services Group from 1983 to 2009, Tosarello and his team developed multi-channel marketing solutions for clients such as Amoco Oil, Amoco Motor Club and Zurich Insurance, as well as clients of agency partners Lortz Direct Marketing and Gnames Media Group.
Since joining Relevate in 2009, John has continued to develop cost-effective programs that deliver results for new customer acquisition or current customer growth for clients in the financial services, hospitality and publishing industries. Tosarello has experience in database builds and maintenance, modeling and analytics, and list acquisition.
Steven Rao, CEO, who made the announcement said, Johns vast experience and insights in the direct marketing industry makes him a valued resource to clients and colleagues alike. Johns clients work with him because of the confidence they have in his ability to problem-solve and identify the right solution for each marketing campaign.
Tosarello is a member of the Chicago Association of Direct Marketing and the Direct Marketing Association.
About Relevate
Relevate with its headquarters in Springfield, Virginia, is a leading information services provider offering a comprehensive range of marketing intelligence and digitally driven marketing solutions, utilizing high-quality data sources. For more information, call (800) 523-7346, or visit http://www.relevategroup.com.
###